Ceratonia siliqua, known as the carob tree , St John's bread, locust bean, locust-tree, or carob bush is a flowering evergreen tree or shrub in the pea family, Fabaceae. It is widely cultivated for its edible pods, and as an ornamental tree in gardens. The ripe, dried, and sometimes toasted pod is often ground into carob powder, which is used to replace cocoa powder. Carob bars, an alternative to chocolate bars, as well as carob treats, are often available in health food stores. Carob pods are naturally sweet, not bitter, and contain no theobromine or caffeine. The carob tree is native to the Mediterranean region, including Southern Europe, Northern Africa, the larger Mediterranean islands, the Levant and Middle-East of Western Asia into Iran; and the Canary Islands and Macaronesia. The carat, a unit of mass for gemstones, and a measurement of purity for gold, takes its name from the Greek word for a carob seed, keration, via the Arabic word, qīrāṭ.
Unspoilt Italy: fall head over heel for Puglia's Salento region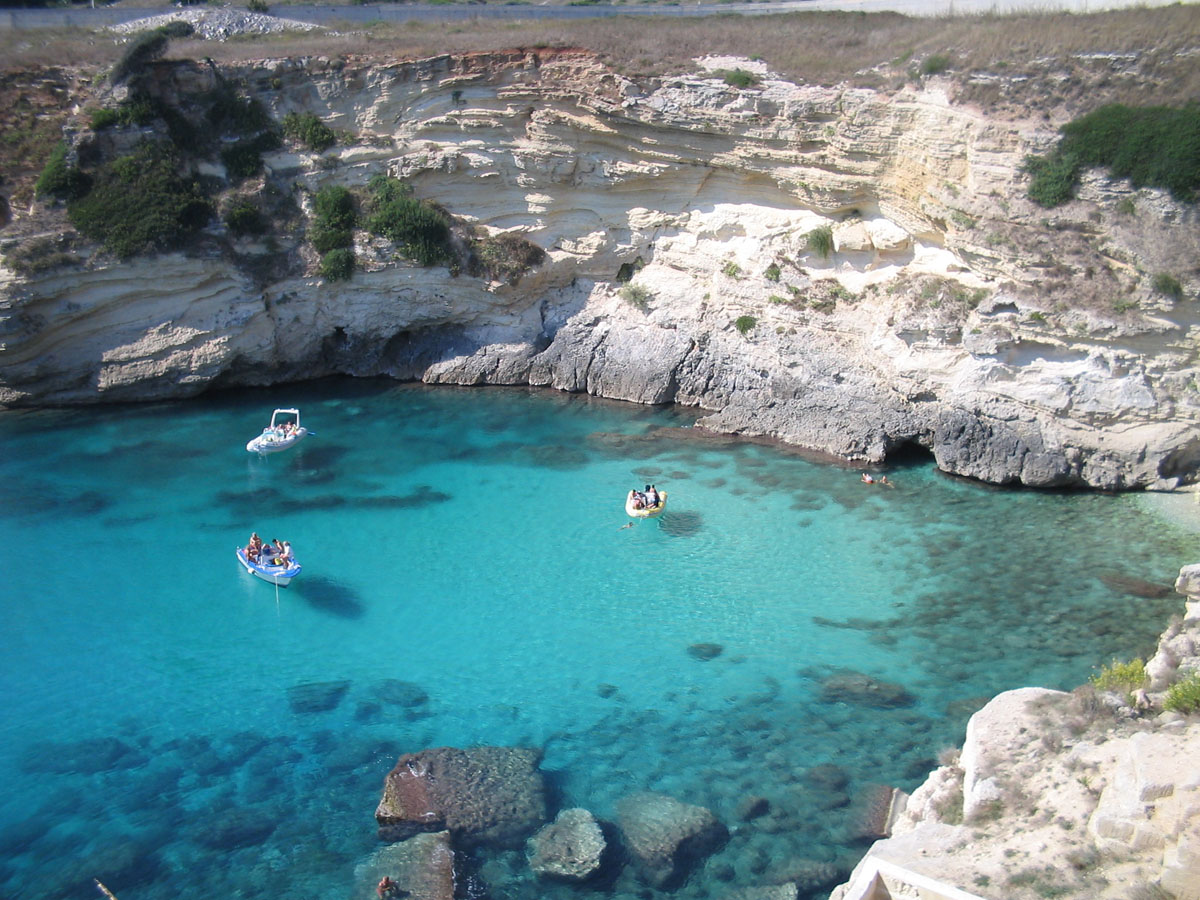 For the Italians, Puglia is like Cornwall: they come here for sun, sea and seriously good food, fished from nearby waters and produced in the fertile pastures that supply much of the fresh contents of the country's larders, and to sup the increasingly admired local wines, negroamaro, primitivo di Manduria and Salice Salentino. But while many international visitors have been lured from the kempt pastures of Tuscany and Umbria to Puglia by its curious conical trulli and the sparkling white towns of the Valle d'Itria at the region's heart, or to walk in the ancient oak and beech forests of the mountainous Gargano peninsula at its northern edge, the southernmost reaches of the Salento flatlands are pioneer country. The recent push south into Salento was inevitable. With characterful old buildings still available at rock-bottom prices, an eye-pleasing landscape of olive groves, wild beaches and clear seas, and old towns heaving with baroque buildings, Salento proved irresistible, in particular to an affluent European gay crowd who had also heard about the lively local gay scene. Across the peninsula, derelict buildings now echo to the sound of hammers and drills as they are transformed into holiday homes, self-catering apartments, guesthouses and hotels. Despite the traditional mores of the Salentini, these incomers appear to have been easily accepted. But then they're used to strangers in these parts. Brindisi, the location of Salento's airport, has provided a gateway to the region for more than 2,000 years. The Adriatic port marked the southern end of the Romans' highway to the east, the Appian Way, and was the harbour from which the Crusaders set sail for the Holy Land.